Naples FL Roofing Inspections
A Handy Home Inspector is your premier provider of home inspection services in Port Charlotte! With over 10 years of experience in the industry, we have established ourselves as a trusted name in Cape Coral, FL and the surrounding areas.
At A Handy Inspector, we understand the importance of a thorough and detailed home inspection. Whether you are buying or selling a property, our team of certified inspectors is committed to providing you with an accurate assessment of its condition. Our goal is to ensure that you have all the information you need to make informed decisions about your investment.
Home Inspection Serivces
We offer a comprehensive range of home inspection services designed to meet your specific needs. Our services include but are not limited to:
1. General Home Inspection:
Our comprehensive general home inspection covers all aspects of your property, including structural integrity, electrical systems, plumbing systems, HVAC systems, roofing, and more.
2. Pre-Listing Home Inspection:
If you're selling your home, a pre-listing inspection can give you an advantage in the market. It allows you to address any potential issues before listing your property and eliminates surprises during negotiation.
3. Wind Mitigation Inspection:
Living in Florida means facing severe weather conditions such as hurricanes. Our wind mitigation inspection identifies features that can reduce potential damage and can help lower your insurance premiums.
4. Four-Point Inspection:
This specialized inspection focuses on four vital areas – roof condition, electrical system, plumbing system, and HVAC system – typically required for insurance purposes for older homes or when changing insurers.
5. Pool & Spa Inspection:
We also offer pool and spa inspections to ensure these recreational areas are safe and functioning properly according to industry standards.
At A Handy Inspector, we employ cutting-edge technology along with our vast expertise as part of our commitment towards excellence. We use thermal imaging cameras which can detect hidden issues like water leaks or insulation problems quickly and accurately.
When choosing us for your home inspection needs in Port Charlotte or Cape Coral, you can expect prompt and reliable service. We strive to accommodate your schedule and provide detailed inspection reports within 24 hours.
Get In Touch!
For more information about our services or to schedule a home inspection, please visit our website at https://www.ahandyhi.com. Let A Handy Inspector be the partner you can trust for all your home inspection needs in Port Charlotte!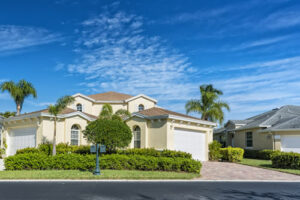 PORT CHARLOTTE HOME OWNERS
CALL A HANDY HOME INSPECTORS AT (239) 340-0375