Naples FL Roofing Inspections
Roof Inspections for Naples FL Residents
Welcome to A Handy Home Inspectors, your reliable and professional roofing inspection experts serving the beautiful city of Naples, Florida. With our extensive experience and commitment to top-notch service, we are here to provide you with thorough and comprehensive roof inspections.
As experts in the field, we understand that a well-maintained roof is essential for the safety and longevity of your property. Our team of highly skilled roofing inspectors utilizes the latest technology and equipment to meticulously assess every aspect of your roof's condition. Whether you own a residential or commercial property in Naples, our inspections cover it all.
Why Choose Us for Your Roof Inspection Needs?
1. Experience:
With years of experience behind us, we have gained an in-depth understanding of the unique challenges Naples roofs face due to weather conditions such as hurricanes and intense heat. You can trust our expertise for accurate assessments.
2. Comprehensive Inspection:
Our certified inspectors meticulously examine every inch of your roof, searching for issues like leaks, damaged shingles or tiles, moss growth, mold infestations, structural damage, insulation problems, and much more.
3. State-of-the-Art Technology:
We utilize advanced equipment such as drones equipped with high-resolution cameras to access even the most difficult-to-reach areas on your roof. This allows us to provide you with detailed reports along with images that showcase any problem areas.
4. Thorough Reports:
Following each inspection, we provide you with a comprehensive report detailing our findings in an easily understandable language. Our reports also include recommendations for necessary repairs or maintenance tasks required to keep your roof in optimal condition.
5. Budget-Friendly Solutions:
We understand that unforeseen expenses can be an inconvenience. That's why our aim is not just identifying issues but also offering cost-effective solutions that fit within your budget constraints while ensuring long-lasting results.
6. Customer Satisfaction Guaranteed:
A Handy Home Inspectors, customer satisfaction is paramount to us! We take pride in our exceptional service and the positive feedback we continually receive from satisfied clients.
So, whether you are buying or selling a property, in need of regular roof maintenance, or simply concerned about your roof's health, trust A Handy Home Inspectors. Contact us today to schedule a professional roof inspection in Naples, Florida.
Remember, every dollar invested in preventative measures now can save you thousands down the line. Let us help you protect your investment and provide peace of mind with our unmatched roofing inspections services. Trust the experts at A Handy Home Inspectors to keep your Naples property safe and secure!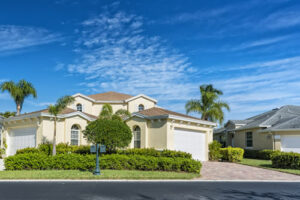 CALL A HANDY HOME INSPECTORS AT (239) 340-0375