About A Handy Home Inspector
Fast Efficient Same Day Service and Reporting
48 Hour Inspection Turn Around
LEADER IN HOME INSPECTION SERVICES IN SW FLORIDA
Locally owned and operated in Cape Coral, Florida, A Handy Home Inspector is a licensed Home Inspection Service Company #HI1845 and a State licensed Building Contractor #CBC1252955. You can rest assured knowing that we have superior knowledge of building components as mandated by the State of Florida. In addition, we have over 10 years in the building industry and with over 10,000 inspections completed, we would be happy to serve you!
Our company is a multi-inspector service provider working with a team approach. As a result, Building Inspections are completed by 2 inspectors for fast, efficient same day service and reporting.
With a team of 20+ on staff, A Handy Home Inspector is capable of a 48-hour inspection turn around!


ON SITE, WEB OR E-MAIL REPORTS, COMPLETE WITH DIGITAL IMAGING AND HD VIDEO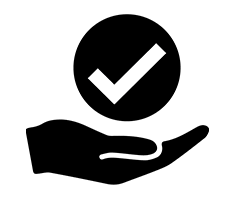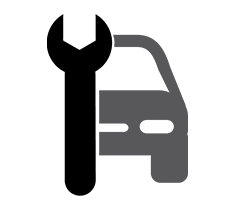 PROFESSIONAL & FULLY EQUIPPED TRUCKS WITH STATE-OF-THE-ART TOOLS

INDEPENDENTLY AND LOCALLY OWNED – NOT A FRANCHISE

READY TO SCHEDULE YOUR INSPECTION?
Our friendly staff is standing by and is ready to serve all of your inspection needs.
AUSTIN HARRISON
HARRISON'S PEST CONTROL OWNER
DANIELE PAYNE
HUMAN RESOURCES ADMINISTRATOR
BEFORE YOU HIRE AN INSPECTOR
7 IMPORTANT THINGS TO KNOW BEFORE SCHEDULING AN INSPECTION
1. HIRE SOMEONE WHO WILL WORK FOR YOU AND ONLY FOR YOU.
The home inspector's duty is to act as an objective third party and provide accurate, pertinent information about the home so that his client, usually a buyer, can have a clear picture from which to make informed decisions. He should not try to influence the client against a property, but neither should he soft-peddle or minimize serious problems in an effort to "keep the deal together." Be sure your inspector knows you are his client and is prepared to represent your interests exclusively.
2. CHOOSE AN INSPECTIOR WITH REAL CREDENTIALS.
As a State Qualified General Contractor in FL License # CBC1252955, You can rest assured we did not get licensed over a weekend.
3. AVOID "NEW HOME INSPECTORS"
Ask your Inspector how long they have been licensed to inspect homes. Lets face it , if they have been recently licensed they are practicing on your most valuable asset. We have inspected over 2500 homes.
4. DON'T SHOP PRICE ONLY.
Money is tight for most people and especially so in the midst of buying a home. However, it is possible to be penny-wise and pound-foolish. It is difficult for an inexperienced new inspector to compete with established businesses. Because the rookie inspector is neither as experienced nor as well trained, bargain basement pricing is the only positive comparison he can make. But if you pay $100 less for an inspection that fails to disclose serious problems, did you really save $100? The low-priced inspection is likely being offered by an inexperienced inspector and could cost you much, much more in the long run. Our pricing is fair and reasonable and is based on the real costs of operating this business properly, not based on trying to get our foot in the door.
5. PLAN TO ATTEND YOUR INSPECTION.
There is no doubt that your home inspection would proceed more quickly without your presence. As a result, some inspectors will tell you it is not important for you to attend. We disagree. You will get much more benefit from the inspection if you are present. You are able to see first-hand the concerns identified in the report and you can ask questions to be sure you fully understand the implications. The inspector can show you how to operate systems and explain anything that is unusual. If at all possible, be there.
6. HIRE A GOOD COMMUNICATOR.
Unless you are fairly knowledgeable about houses and their systems, there are likely to be things that should be explained to you. Some inspectors, while technically well-trained, are either not willing or not able to explain things in a way that makes sense to you. You cannot make good use of the information in a home inspection if you do not understand it. Be sure your inspector is willing and able to communicate information to you.
7. BE SURE THE REPORT WILL BE SPECIFIC AND INFORMATIVE.
Consider the following example: "There may be rot in some of the windows and/or window trim. See the window in the southeast bedroom for an example of this concern." Believe it or not, there are inspection reports that use just that kind of intentionally vague language. By generalizing, the inspector has freed himself from inspecting any of the other windows. He has told you there may be rot in one window, or in twenty, and left it up to you to determine which is the case. So the inspector is protected, which is good for him, but it is not good for you. At A Handy Home Inspection, we always put the interests of our clients first. We write a report that is concise, easy to understand and as specific as it needs to be for you to gain a clear understanding.
 INSPECTION AGREEMENT AND SOP (STANDARDS OF PRACTICE)
Thank you for choosing A Handy Home Inspector.
Attached is our Inspection Agreement and our Standards of Practice (SOP) therefore setting your level of expectation. Double click the links below.
CLICK LINK » Inspection Agreement with LOGO a handy HI 7-2015
CLICK LINK » SOP
Please review as you will be asked to accept this Agreement upon delivery of your Home Inspection report.
A Fee schedule has been sent via our scheduler.
Upon delivery of report via email you will be asked to pay with your credit card, upon Payment and Agreement acceptance the report will than open for you and your real estate professional to view.
If you will be onsite we accept Cash, Check orCharge.

48 Hour Scheduling Guarantee
We guarantee to have an inspection time available within 48 hours or we will discount your inspection fee.
200% Guarantee
You will be fully satisfied with our performance at the end of the inspection, or we will refund your inspection fee and pay our competition to conduct a second inspection.
24/7 Support: We Always Answer The Phone
It sounds like a no-brainer, but many companies leave you talking to an answering machine or automated system. Avoid waiting and playing phone tag. We're able to take your calls 24/7.
State-of-the-Art Technology
We have the latest technology to see more than what is visible with the naked eye. Infrared cameras and environmental hazard testing equipment are just some of our standard tools used for selected inspections.
All-Inclusive Inspections
Training
All lead Inspectors are thoroughly trained and licensed by the state of Florida. 
Our Team
Our team is highly qualified and ready to serve all of SW Florida. With 20+ on staff, our mission statement is "We are committed to performing a quality inspection with exceptional service".
General Liability and E&O Insurance with Referring REALTOR® Coverage
We are Licensed & Insured and as a referring Agent you can rest assured knowing we carry E and O insurance which protects our Real Estate agents.
Comprehensive Reports
Our comprehensive inspection reports give our customers adeqaute information to make an informed decision on their home purchase.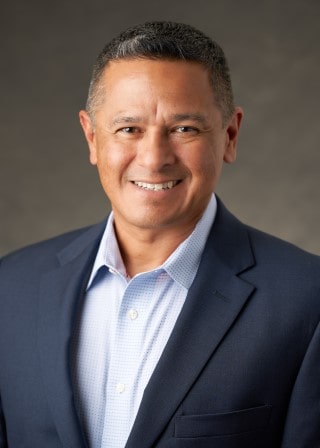 Bob Cantu, the Owner of a Handy Home inspector has been in the Home Inspection industry for more than 15 years. Prior to that, he owned a successful construction company building – commercial and residential structures. Bob entered the Home Inspection industry due to the need for service and efficiency building the most competent inspection team and office staff to serve the industry.
A Handy Home Inspector now has 20 team members with hundreds of 5 Star Google reviews and counting. And with over 5 billion dollars' worth of Real Estate inspected over the past 15 years, you can rest assured with the biggest financial decision you may ever make in your life. Our Mission Statement "We are committed to performing a quality inspection with exceptional service"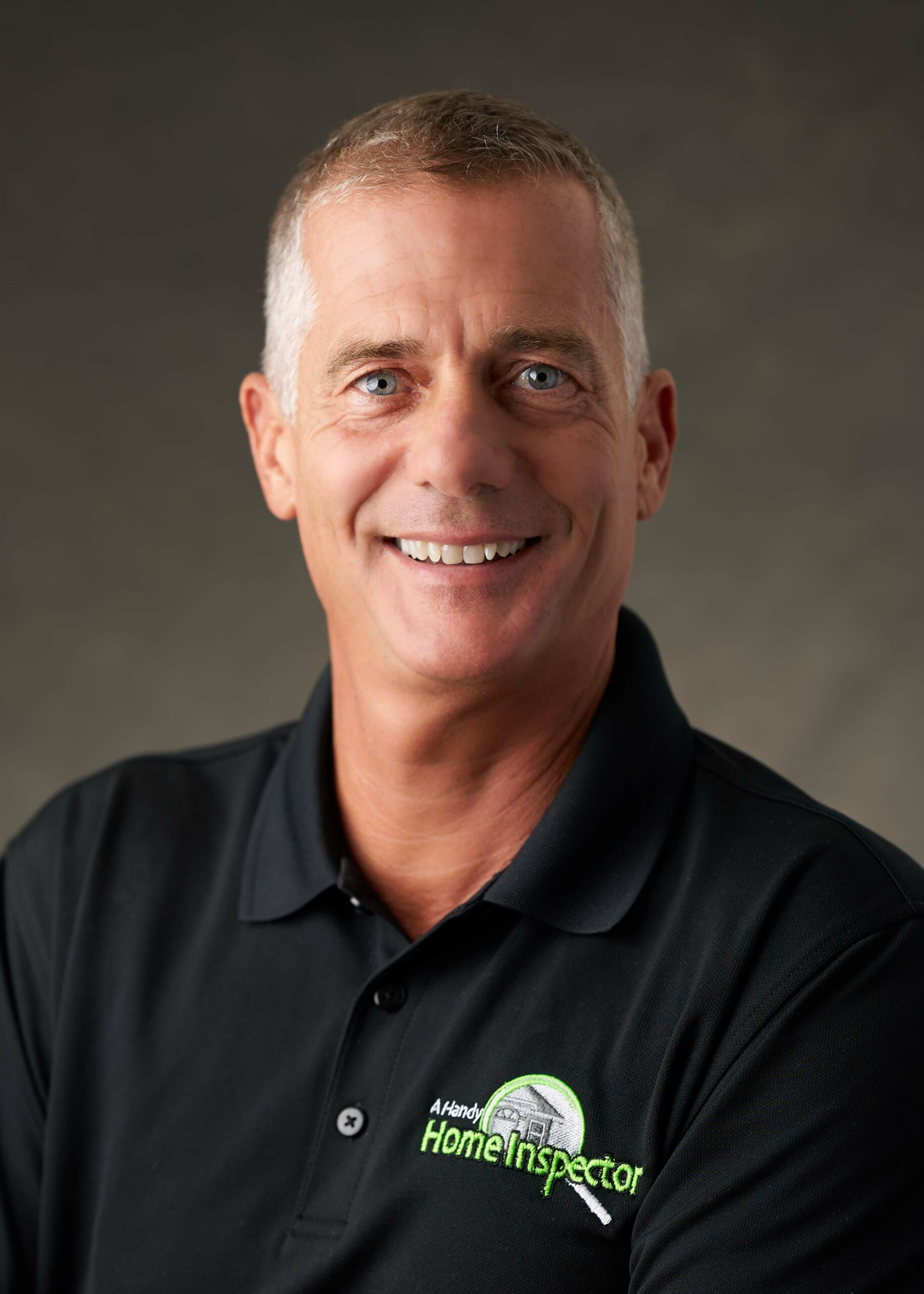 FISH LOCHARY
Field Manager
Stephen Lochary, better known as Fish, worked in his family's construction business in Baltimore in his early teens. He purchased his first home when he was 20 years old and has been buying and selling homes ever since. A change of weather and scenery brought him to the Sunshine State in 2014. He met Bob Cantu through scuba diving and immediately became good friends. After many dive trips and good food joined Bob six years ago as a two-man team and then decided to grow the business to what it's becoming today.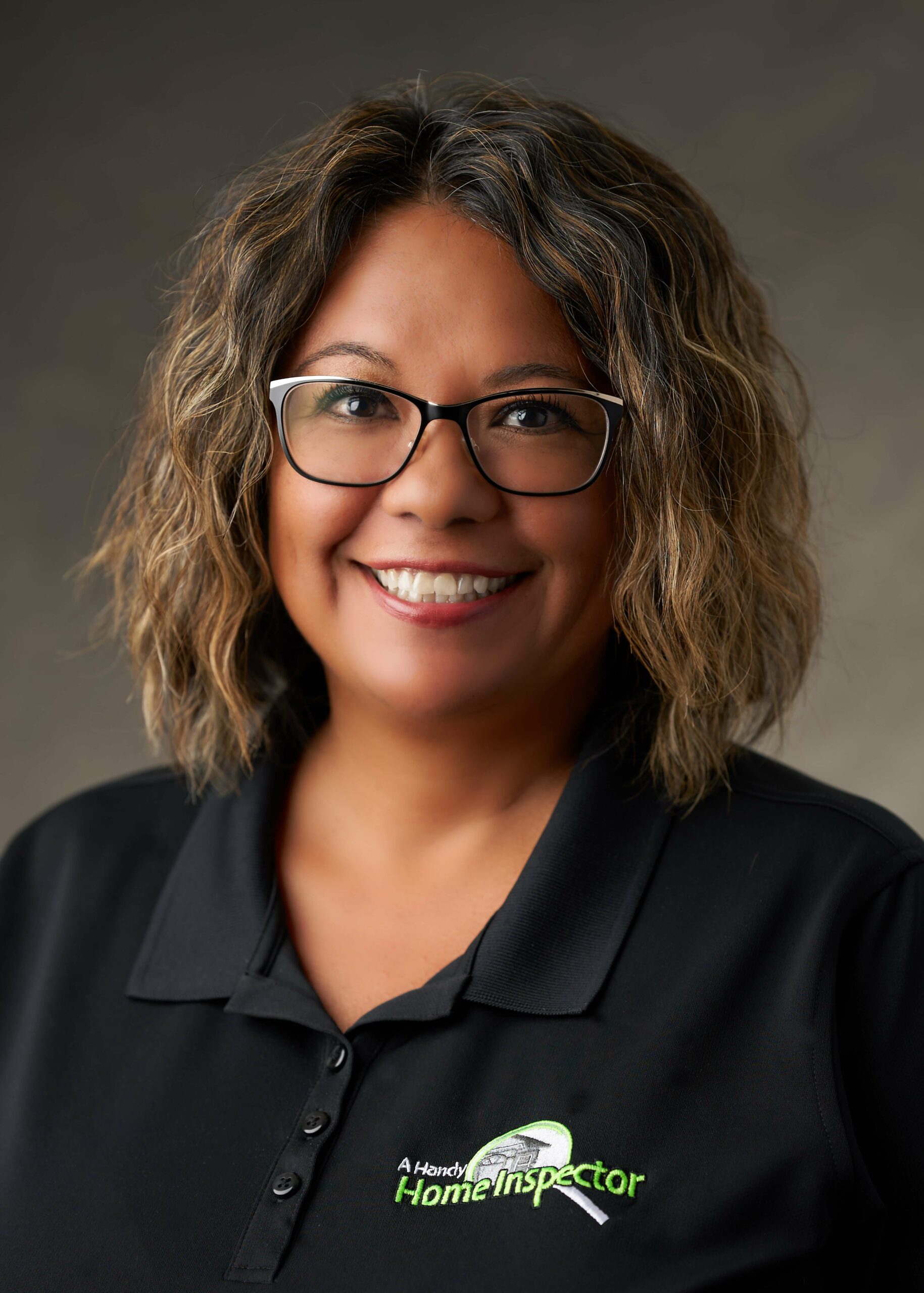 ANITA FOSTER
OPERATIONS MANAGER
Anita started with A Handy Home Inspector part time in August 2020. The company growth over the last year has been WOW to say the least and she came on board as a full time Operations Manager in August 2021.
Anita completed an Administrative Assistant Degree after high school and has had lengthy experience in many fields related to her AA. Her background experience includes – Office Assistant, Assistant Controller, Bookkeeping, Travel Agent, Signing Agent, Field Inspector, Inventory Auditor and Personal Assistant/Shopper.
Anita moved to SWFL a long time ago J met and married her husband, Bob. They have 2 beautiful children and 2 spoiled dogs – she absolutely LOVES her family and friends. Music, sunsets, boating and the beach are truly a favorite pass time for her.
Born and raised in Central WI she is also a BIG Green Bay Packers fan. Two fun facts – The Green Bay Packers are the only NFL team owned exclusively by their fans, who play at the infamous Lambeau Field where every game has been sold out since 1960! She says tailgating and attending a home game is a MUST experience for any true football fan.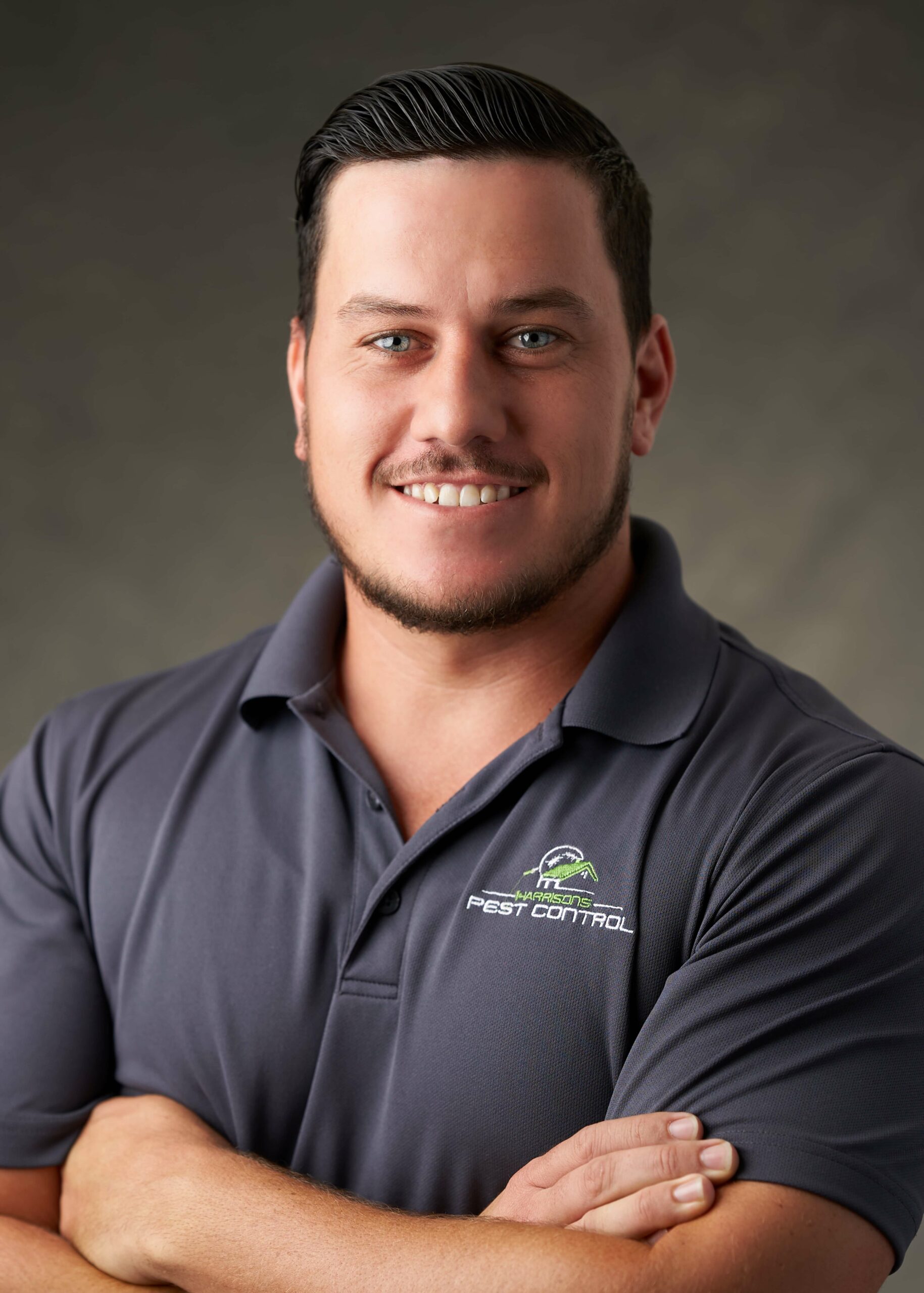 AUSTIN HARRISON
HARRISON'S PEST CONTROL OWNER
Austin has been in the pest control industry for nearly ten years now. He acquired his pest control and termite licenses in the beginning of 2021, and then began his partnership with Bob Cantu to start Harrisons Pest Control.
Austin's top priority in business is to offer high quality pest control, with unmatched customer service.
Austin was born and raised in SW Florida. He is a true family man. When he's not busy at work he spends his time being a husband, a dad of two, playing softball, and hanging out with friends.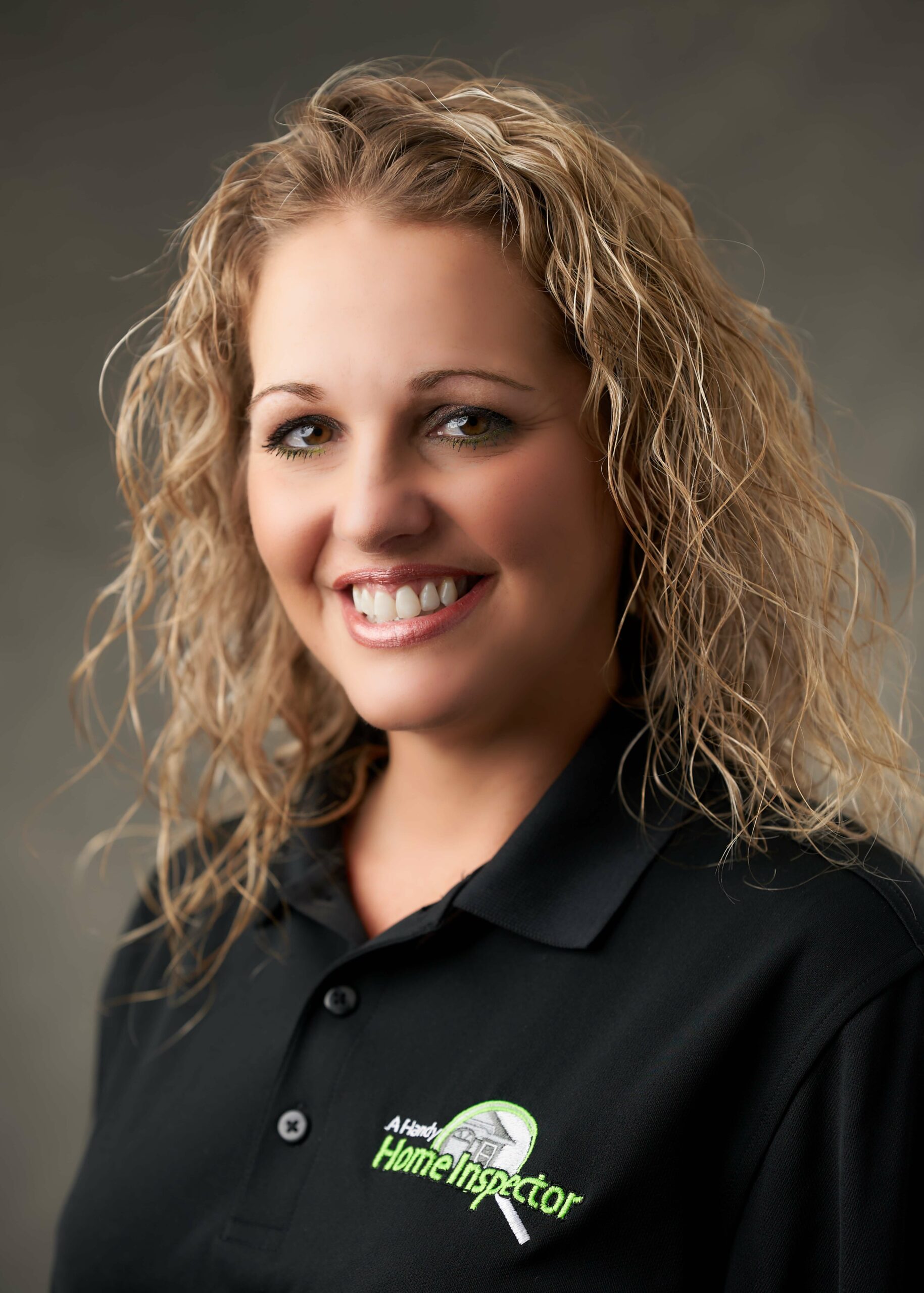 JENA AMODEA
MARKETING MANAGER
Prior to taking on her role as a Marketing Rep at A Handy Home Inspector, Jena gained years of experience in networking and marketing as a Medical Sales Representative at a large surgical laser company in South Florida. She has lived in SWFL her whole life. Jena is a true Florida girl who loves her family, the outdoors, a really good meal, and being around happy people. You will find Jena and her family at most local events, as they love adventure and are always on the go.
Jena has a true passion for people and loves seeing people SMILE! One of her favorite quotes from Robert Harling is, "Smile, it increases your face value."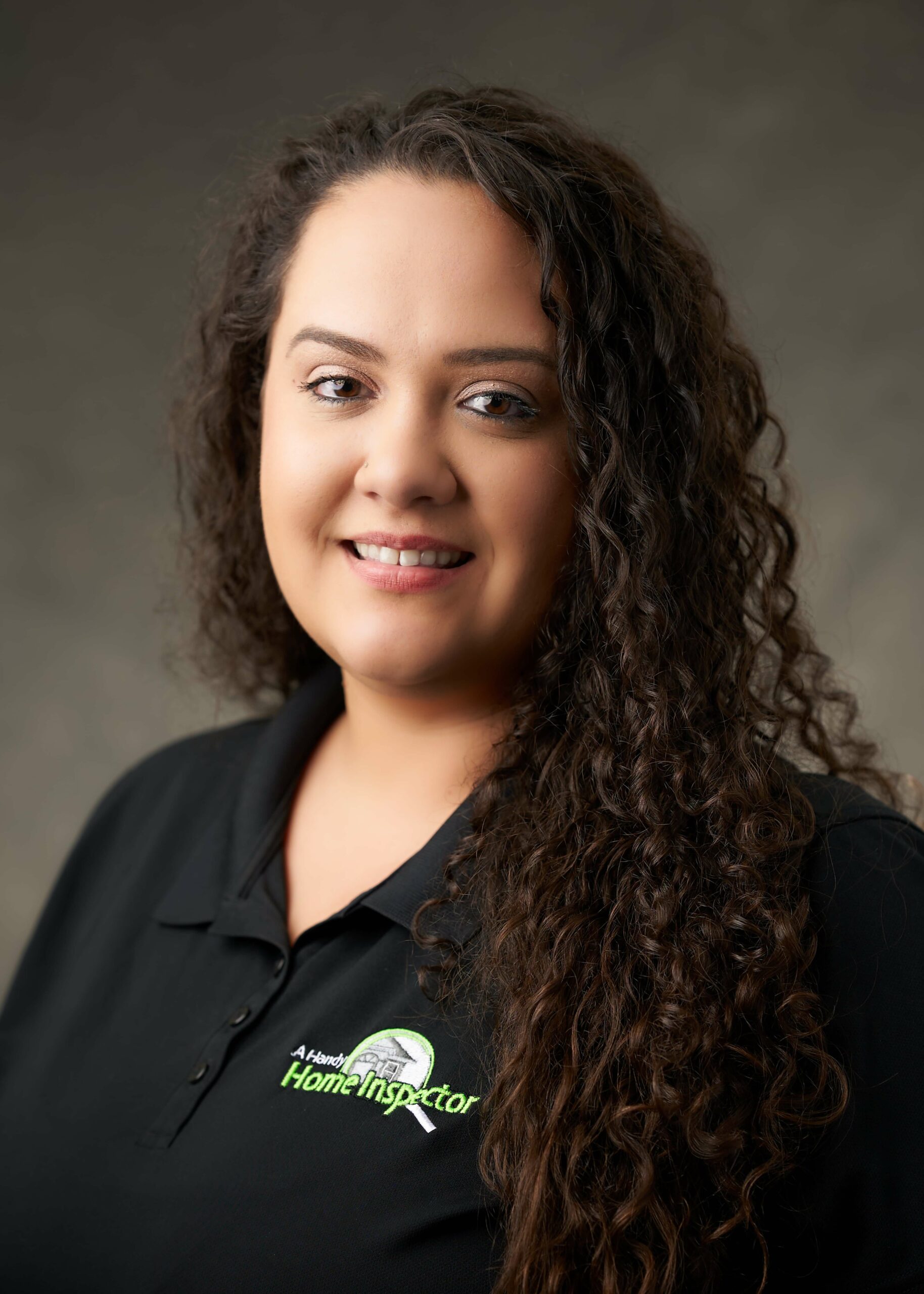 DANIELE PAYNE
HUMAN RESOURCES ADMINISTRATOR
Daniele came to work at A Handy Home Inspector after being a stay-at-home mom for 5 years. She has been in the customer service field for 10 years. She walked in the door ready to work.
Daniele has two children, and like most of our office staff, lives in Cape Coral. One of the perks of working for a family owned company in town is the ability to run up to the school to decorate for a party and still get in a full day at the office.
Born and raised in Florida, Daniele is a lover of fishing and the beach.
When asked what we should include in her bio, she wrote a line that says it all: "I love my job and am eager to work"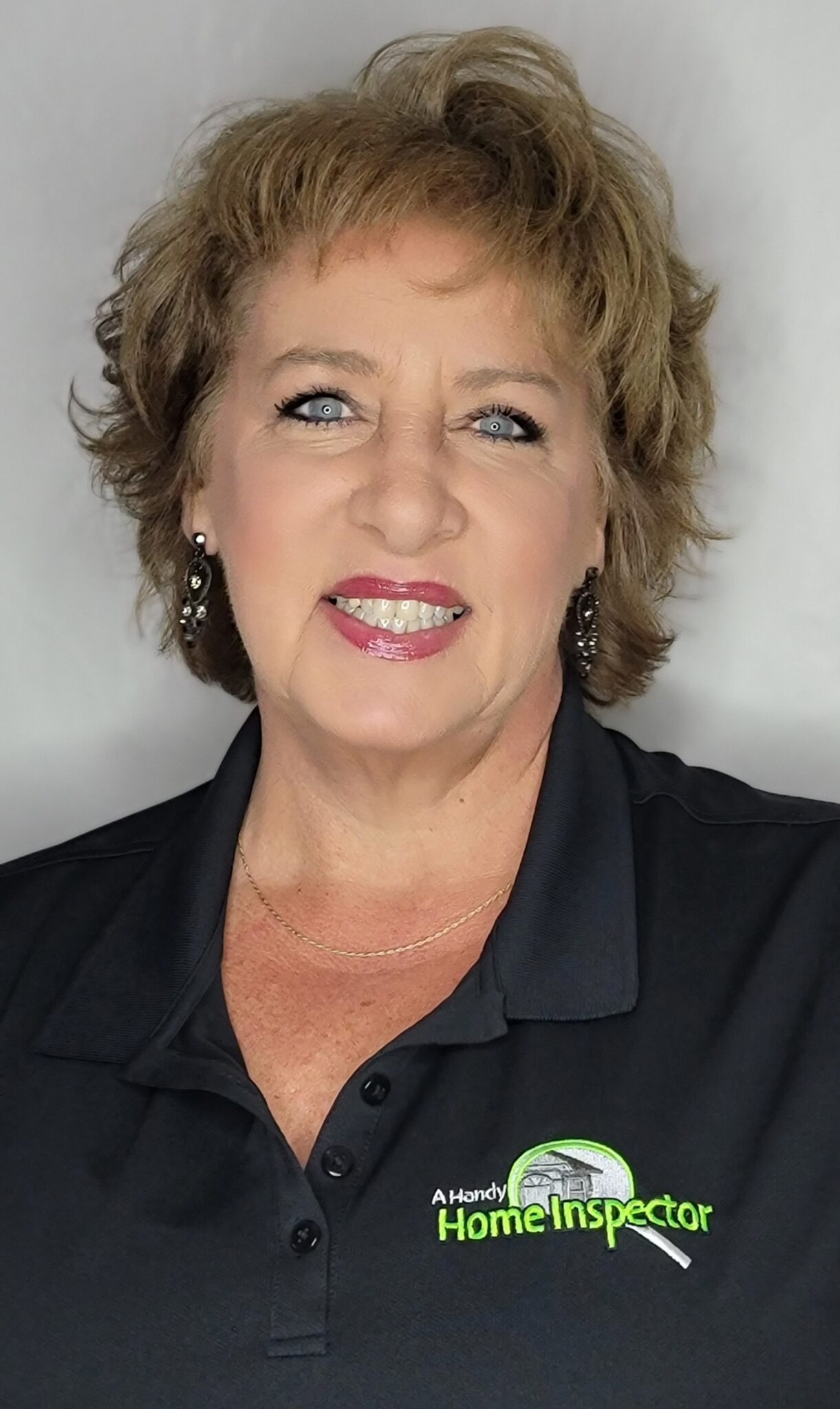 KARLA EVERS
SCHEDULING COORDINATOR
Karla Evers is originally from Marietta, Georgia. She attended college at Pensacola Junior College and had a background studying Marketing. She has lived in several cities of Florida since the early 1990's, and moved to Cape Coral, FL in 2011.
Her professional background includes everything from hospitality, recruiting and staffing, office management, sales, and marketing, and she is also a licensed Realtor in the state of Florida. Karla's passion is her two teenage children and their school activities, including being a "band mom.
Other interests are boating, gardening, interior design, and spending time with her family and friends. Karla comes to our team with knowledge in an administrative background, and she is currently our scheduling coordinator for our teams in the field
RYAN WAMBOLT
LEAD INSPECTOR
Ryan was born and raised in Cape Coral, FL. When it comes to home inspections Ryan has great attention to detail. Ryan is certified in Mold, Radon, Sewer Scope and Drone Pilot. Ryan has ventured through many different fields of work but knew that Home Inspections is where he was most passionate. Ryan is a fitness and movie buff and enjoys spending time with his girlfriend, family and friends in his spare time.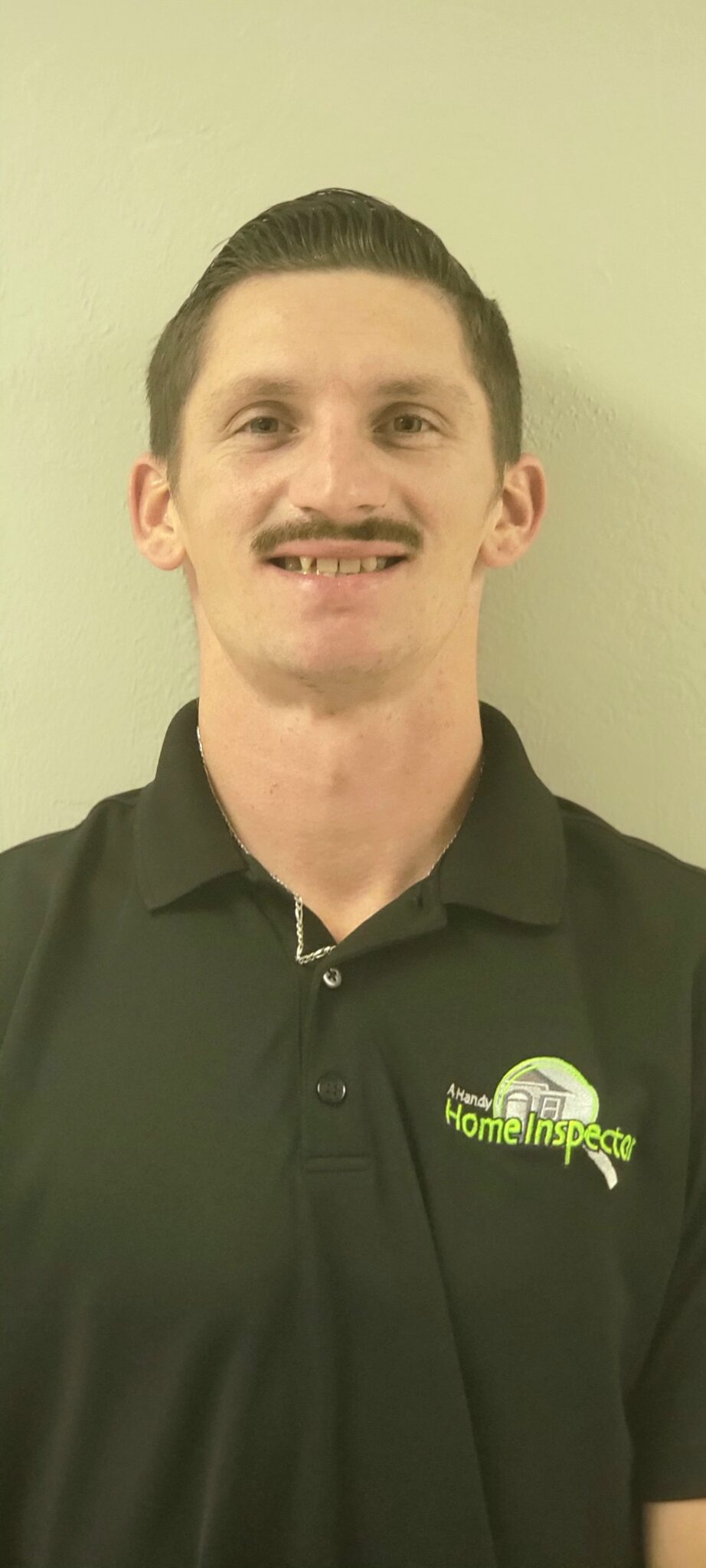 DAVID VOGEL
LEAD INSPECTOR
David is a hard working employee who takes pride in his work at A Handy Home Inspector. Although his age can be deceiving, David is a well – rounded young man and he is all about integrity. David comes from a family of carpentry and construction, so he is quite familiar with what he is doing. He is a licensed home inspector, as well as a certified termite inspector, certified mold assessor, a sewer scope inspector, and he is currently working on his drone certification. I believe our clients are in good hands with David.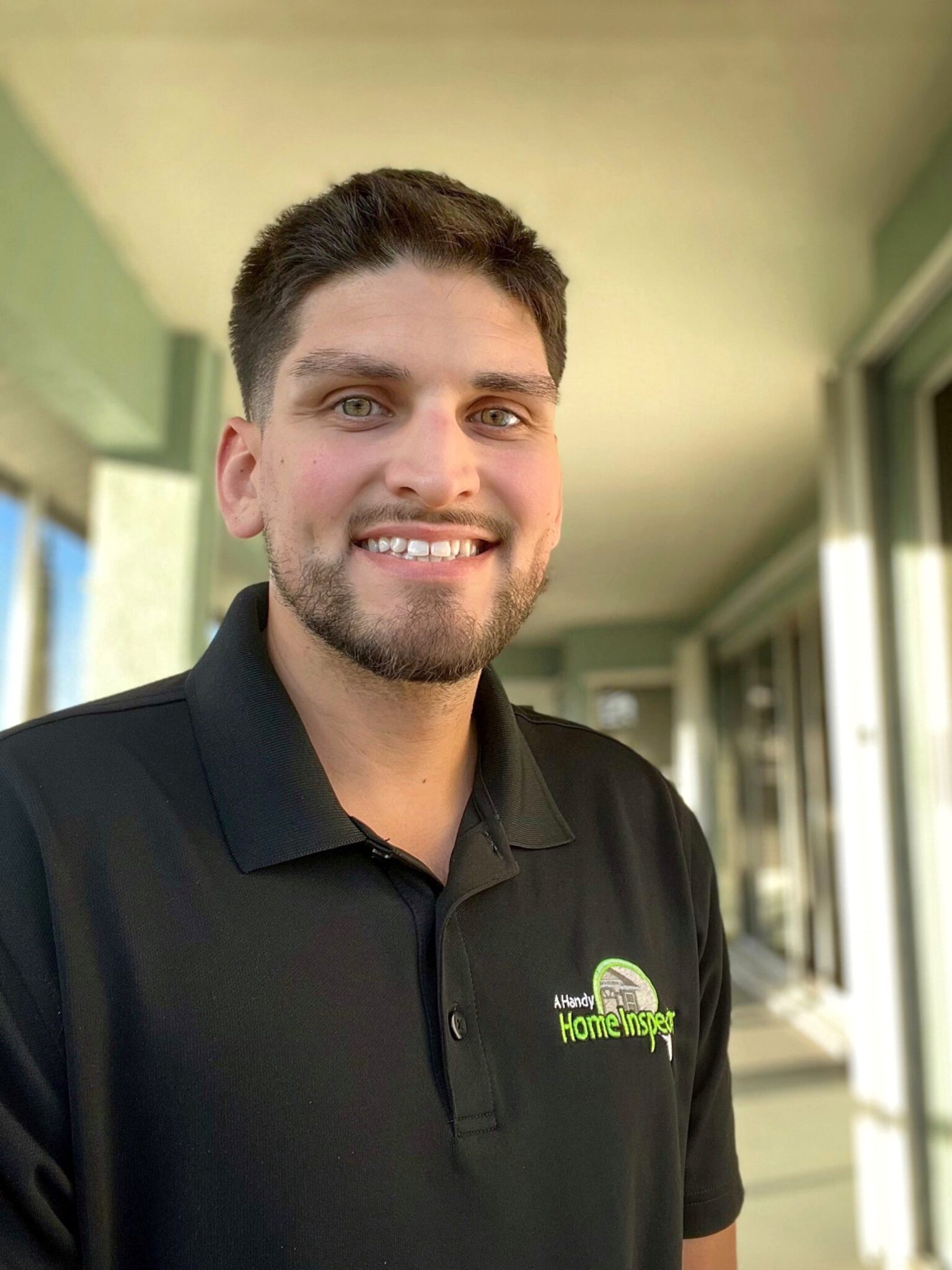 KALIN TELLEZ
LEAD INSPECTOR
Kalin has a total of four years' experience in the construction industry and two years of experience as a certified home inspector. He has performed over 1,000 home inspections in the state of Florida. Kalin has certifications in radon measurement, sewer scoping, and is a licensed drone pilot. Kalin received a Bachelor of Science in Finance from the University of Missouri-Columbia. He is passionate about his work, family, and the Chicago Bulls!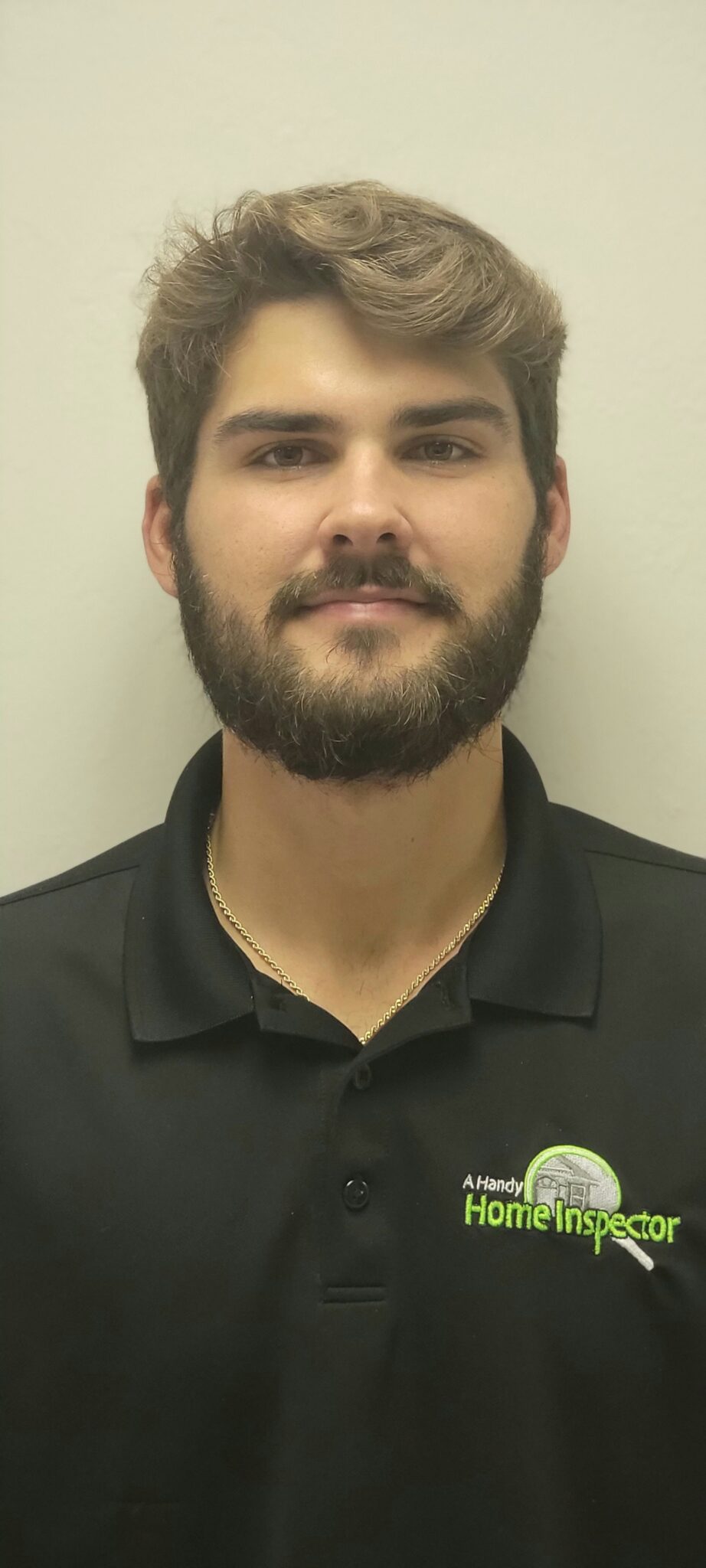 ADRIAN STREY
LEAD INSPECTOR
Adrian has been working with his father since middle school in the real estate business learning how to Jump start his career in Real Estate and Construction. Adrian has seven years of experience with Distressed Real Estate and construction remodeling.
This many years of experience has given him the expertise to facilitate his career in the industry of home inspections.
Adrian's experience and attention to detail are incredible assets and has driven him to excel to lead inspector in a few short years.
Adrian's expertise, diligence, personability and work ethic are attributes you want in a lead home inspector.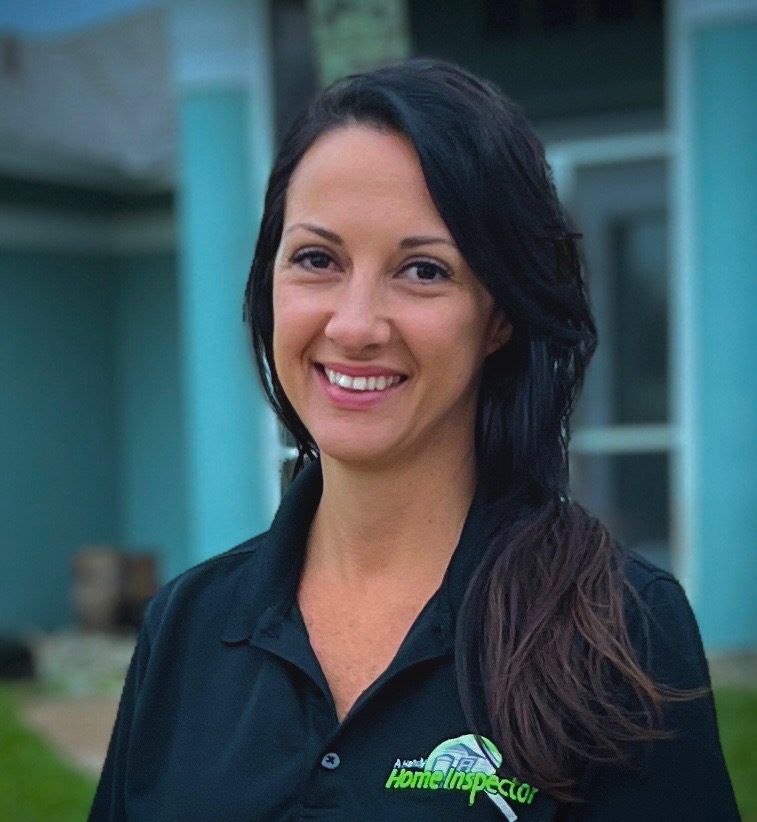 JILL O'CONNOR
ASSISTANT INSPECTOR
Jill is originally from the suburbs of Chicago where she spent most of her childhood. In 2001 she decided to make the move to Florida where she worked in the photography field. After several home remodels, she made the career change into Home Inspection where she can put her skills to the benefits of future homeowner/buyers.
In her downtime, Jill enjoys spending time with family, wildlife photography, scuba diving, and anything to do with the water and nature.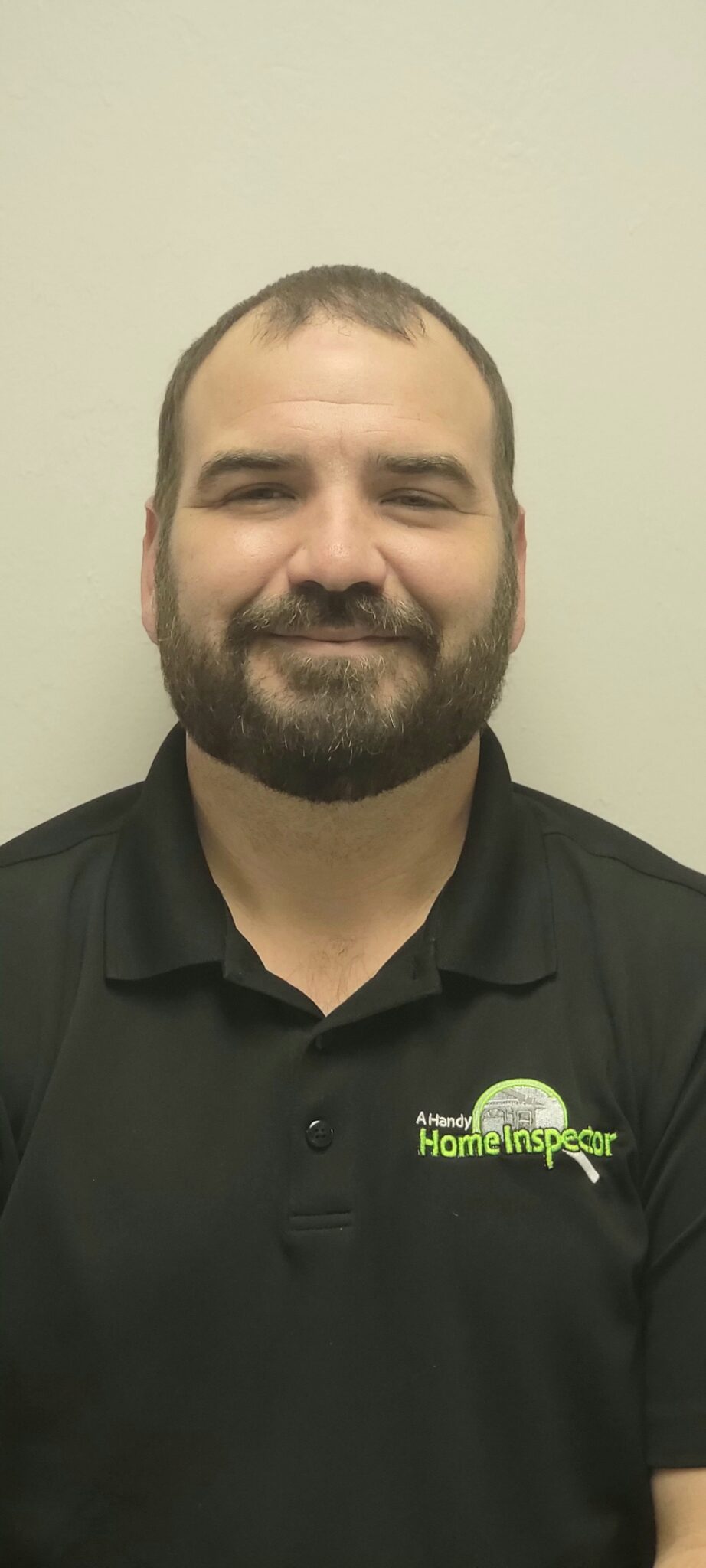 WEYLIN MABBITT
ASSISTANT INSPECTOR
Weylin has 15 years combined experience in the Construction and Construction Supply industry. With his experience comes great confidence when he is inspecting homes. Weylin has his AA in Education from Florida SouthWestern State College but realized that his passion is within the home inspection industry. In Weylin's spare time he enjoys spending time with his Wife and 2 dogs Molly and Brock. And will accept any challenge in a game of Texas Hold 'em and Billiards. Weylin is a great asset to A Handy Home Inspector.