Home Pest Inspection Services
A home pest inspection is a necessary process for ensuring your home is pest-free, clean, and hygienic. However, while many people may consider pest inspections important, they don't know how they can get started to prepare for it. Therefore, to make things easy for you, we have compiled a list of ways you can prepare for a pest inspection in your home.
Let's get started, shall we?
1. Research Different Companies
First and foremost, you want to research all your options. Nowadays, there are many companies that offer home and even commercial pest inspections. However, depending on your requirements, there are things that you might prioritize that should definitely match with the service provisions of the company you choose. Therefore, research online about which company can better take care of your requirements and schedule your home pest inspection with them.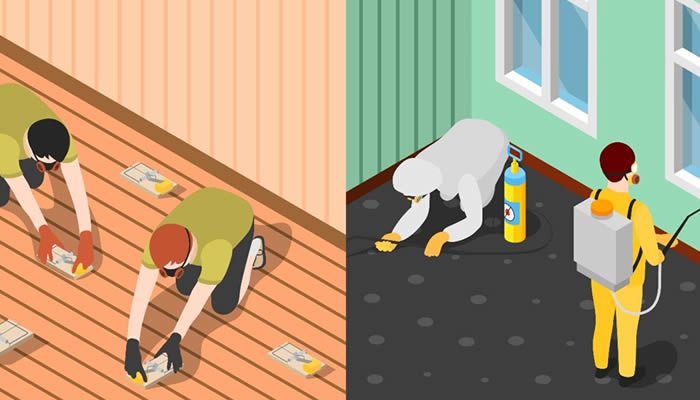 2. Ask Questions for Clarification
Now that you have researched your options of companies to work with, it is time to shortlist and start the process of finalizing one. So the best way to go about this is by asking questions for further clarification. Have a list of questions at the ready and ask the inspectors where they stand with your requirements. Moreover, don't shy away from being transparent about the details of your home. Let the inspectors know them to know what they are getting into.
3. Declutter Your Home
Assuming you researched your options and finalized a company – it is time you get to your home and declutter it. Decluttering is the best way to make everything exposed and at ease, for the inspectors to work their way around and about. Moreover, you can ensure all your precious stuff is kept away safely while the inspectors perform the inspection.
4. Make Your Home Accessible
In addition to decluttering, you also need to make your home accessible. Hence, if there are any locked doors, windows, or cupboards, make sure to unlock them.
This step ensures that the inspectors have easy access to every nook and cranny of the home without disrupting the process or requiring them to call you out of urgency.
As every room would be unlocked and open to access, the home pest inspection can be carried out with ease and efficiency.
5. Remove Pets & Children
Last but not least, make sure you take away your children and pets. Pets and children can be fussy and cause disruptions while the pest inspection is going on.
The best way is to simply leave one homeowner behind with the inspectors and the other family members to go visit a friend or neighbor.
It also ensures the safety of everyone involved, and the task of pest inspection is executed flawlessly.
Bottom Line
Now that you are well aware of how to prepare for a home pest inspection, you can hopefully take these steps and schedule a home pest inspection ASAP! Can't find a skillful and reliable service provider for your home pest inspection? Check out A Handy Home Inspector! We will help you reach the bottom of the roaches, termites, spiders, and vermin infestations.